Home >> Air >> Carbon Dioxide (CO2) >> Cut down fewer trees (plant a tree) >> Food >> Don't throw away unused napkins
---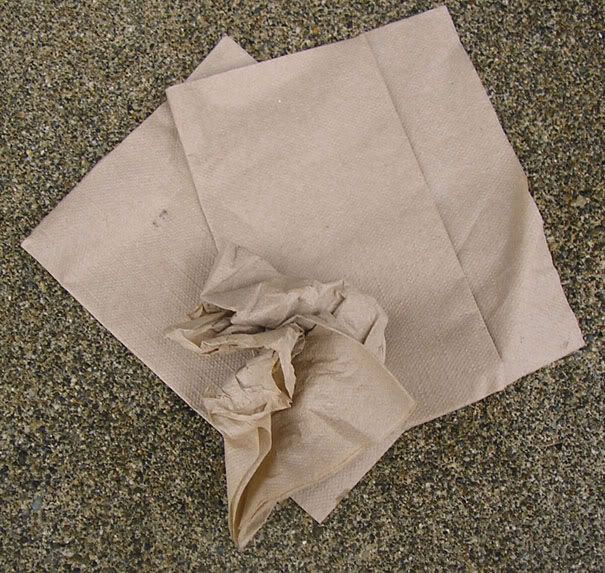 1
Don't throw away unused napkins
If you do this action, you could earn another 1 point [add to points]

If you have to eat at a drive-thru or to-go place, you often receive a bunch of napkins. If you end up having some leftover, don't throw them away with the rest of the packaging. Save them for later use, and then decline picking up or accepting any napkins the next time you get food to-go.
Easy Scale:
[10]
(1-10 scale, 1 = Difficult and costly, 10 = simple and no cost or little effort)
Impact Scale:
[1]
(1-5 scale, 1 = Minor but worthwhile, 5 = Strong impact on environment)
Want more info...
This will cut down the number of napkins handed out, which will reduce the number ordered, which will reduce the number manufactured, saving trees from being destroyed. The worst thing you can do is throw away a napkin that was unused, just because its convenient to do so. Also, make sure to frequent places and establishments that use napkins made from recycled paper
Category: Food


---
User Comments
Be the first to add a comment ...

You must have an account to make a comment (it's free!)
Already a member? Login at the top of the page...
---
Random products from our store