Home >> Air >> Carbon Dioxide (CO2) >> Use less electricity >> Computers >> Buy a laptop instead of a desktop
---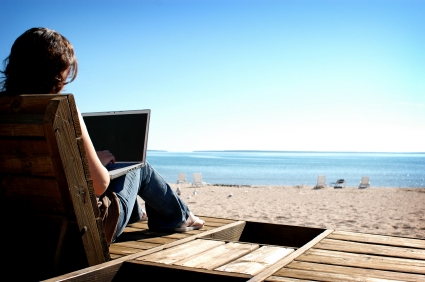 8
Buy a laptop instead of a desktop
If you do this action, you could earn another 8 points [add to points]

Buy a laptop instead of a desktop, if practical. It consumes five times less electricity.
Greenpeace International
Michael Bluejay's Website: How to Save Electricity
EPEAT: Electronic Product Environmental Assessment Tool
Easy Scale:
[7]
(1-10 scale, 1 = Difficult and costly, 10 = simple and no cost or little effort)
Impact Scale:
[2]
(1-5 scale, 1 = Minor but worthwhile, 5 = Strong impact on environment)
Want more info...
There are a lot of other factors to consider as well, when comparing laptops to desktops. Laptops are harder to fix and really hard to upgrade; where a desktop can be taken apart for recycling easily, a notebook often just gets thrown away. The best way to tell is by it's EPEAT score -- "a clear and consistent set of performance criteria for the design of products, and provides an opportunity for manufacturers to secure market recognition for efforts to reduce the environmental impact of its products." But that is a new rating system, so it will take a while for it to make an impact on consumer buying decisions
Category: Computers


---
User Comments
Be the first to add a comment ...

You must have an account to make a comment (it's free!)
Already a member? Login at the top of the page...
---
Random products from our store