---
To track actions on our site, Sign Up for a free account!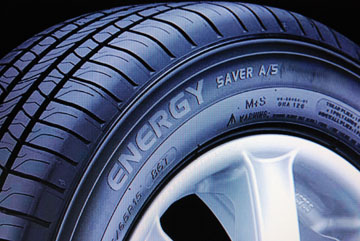 Buy low-rolling-resistance (LRR) replacement tires
Switching to a typical set of replacement tires lowers a vehicle's fuel economy as much as 4 percent. LRR tires, on the other hand, are specially designed to improve a vehicle's fuel economy. Most major tire manufacturers now produce LRR models, so when it comes time to replace your tires, seek out a set of LRRs.

There are 171 actions on this website that you can take to help save the earth!
How many "earth-saving" points can you earn? There are
1036
possible points! Find out for free by
signing up
today!
Top 5 Members

| | |
| --- | --- |
| Username | Points |
| greenirish | 617 |
| hbomb7 | 573 |
| DMMike | 412 |
| Elizabetha | 371 |
| lolazion | 357 |
---

or maybe try
"Going Green at Work" >>>
"I agree. If you are efficient with your home car washing, you can improve your water usage over a commercial facility. I think they are referring to the hose method of washing, not the better method of bucket and cloth. Similar to washing dishes. If you are paying attention, you can use less than a dishwasher. I think the studies are based upon average users, who may not be as economical as many of us."
hbomb7 on 4/21/2010 about the action Wash your car in a commercial car wash