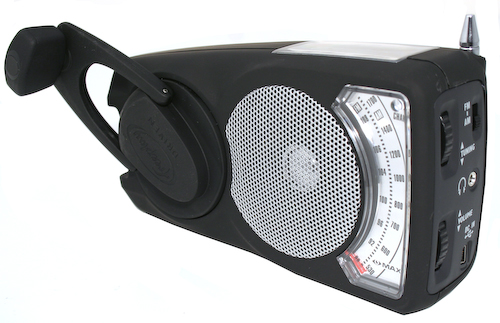 Outdoors Wind Up and Solar Radio
$72.50

Perfect for camping, hiking, climbing and other outdoor activities, Eton radio have created a tough little wind up and solar radio with loads of features for the great outdoors, or even just to have at hand in case of a power cut.
Turn the hand crank or leave in the sun to charge the battery, and enjoy AM/FM radio and mobile phone charging on the move. There's also a handy torch, a speaker for listening to your own music, a secure carabiner clip, and even a bottle opener!
This wind up solar radio makes great gift for anyone who loves the great outdoors, and staying in touch.

Visit manufacturer's website to order
---
Random products from our store